Chevrolet History 1911-1954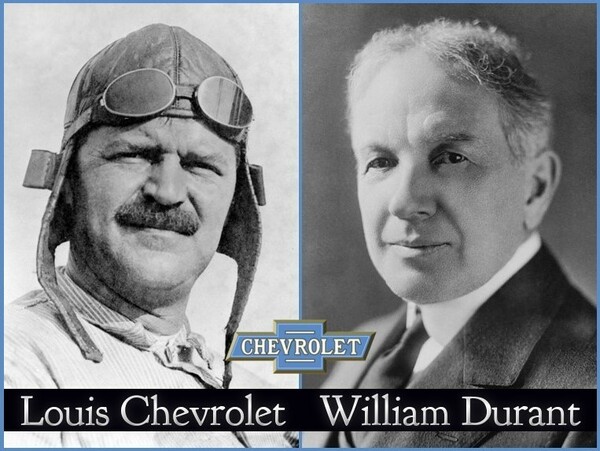 To fully appreciate the profound impact the small block V8 engine had on the success of Chevrolet, it helps to know a bit of Chevrolet history and the engines that came before the small block V8. In its 1955 debut in the Bel Air and Corvette, the small block Chevrolet V8 set the tone for many achievements to come for Chevrolet and General Motors and also set a standard for the automotive industry as a whole. Let's take a trip down memory lane Chevrolet Avenue and rediscover the people and technology that laid the groundwork for the now iconic engine that exceeded 100 million production units over a decade ago in 2011.
On Thursday, November 2, 1911, Louis Chevrolet, Edwin R. Campbell and William H. Little signed articles of association for Chevrolet Motor Company to "design, manufacture, buy, sell and deal in motors and motor vehicles and the various parts thereof and accessories thereto". The notarized documents were recorded the following day and the incorporation of Chevrolet Motor Company in Detroit, Wayne County, Michigan was official. Most consider that day, Friday, November 3, 1911 the beginning of Chevrolet but the rather intriguing backstory began many years before…
Louis-Joseph Chevrolet was born Christmas Day, 1878 in La Chaux-de-Fonds, Switzerland to Joseph-Felicien Chevrolet and Marie-Anne Angeline. In 1887 Louis' family moved to Beaune, France where his father worked in the watch and clock business. Having little interest in school, Louis spent time working with his father. Louis later took a job at the Roblin haulage contracting company working in the mechanics shop where he repaired carriages and bicycles. It was here at Roblin from 1895 to 1899 that Louis developed his mechanical talent and discovered his passion for racing. Louis began competing regularly in bicycle races, winning frequently. He even designed and sold his own bicycle which he named the Frontenac. Story has it that in 1897, while working at Roblin, Louis was sent to the nearby Hotel de la Poste to fix a vehicle for one of the hotel guests. This was no ordinary vehicle and it was no ordinary guest. The vehicle was a steam powered tricycle owned by none other than American millionaire William Vanderbilt, grandson of Cornelius Vanderbilt. Vanderbilt was so impressed by Louis' repairs that he encouraged him to leave France for America where his skills would be of great value. Louis later followed that direction and emigrated to New York City by way of Canada.
William "Billy" Crapo Durant was born December 9, 1861 in Boston, Massachusetts to William Clark Durant and Rebecca Crapo. Billy's parents divorced when he was seven and his mother moved to Flint, Michigan in 1872 with Billy and his sister Rosa. Billy attended Flint High School but, as did many young men of the era, he left prior to graduation to begin working. One of his first employers was Crapo Lumber Company in Flint, a mill started by his grandfather. Soon realizing that unskilled labor was not a profitable venture, he shifted his focus to sales. He sold patent medicine and cigars, doing quite well at both. At the age of just 24, he was a partner in a successful insurance company .
1953-1955 Chevrolet inline six brochures here…