Rochester Carburetor History & Models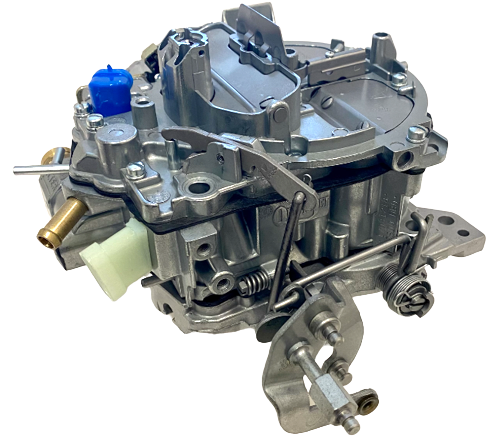 When many think of the classsic small block Chevrolet V8 engine, they most likely remember it being fueled by a four barrel carburetor. More often than not, that four barrel carburetor was a Rochester Quadrajet. Let's take a look at the history of the Quadrajet and the entire line of Rochester carburetors used on production small block Chevrolet V8 engines throughout the years.
The Quadrajet was produced by the Rochester Products Division of General Motors. The humble beginnings of this once mammoth division can be traced back to a little known company based in Rochester, New York in the early 1900s.
Edward Andrew Halbleib (1882–1957, 75) started the Rochester Coil Company in 1908 with the help of his brother Joseph Charles Halbleib (1880-1937, 58). The business was renamed North East Electric Company in 1909. According to city historical records, the Halbleib brothers first set up shop in 1909 at 183-187 North Water Street, moving to 348 Whitney Street in 1911.